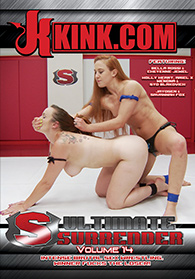 Release date: December 21, 2015
Intense Brutal Sex Wrestling, Winner Fucks The Loser!


Bella Rossi & Cheyenne Jewel
Cheyenne Jewel and Bella Rossi have not had a singles match yet. Today, we put these two hot red heads up against each other. Bella Rossi uses her 69 positioning to wrap up Cheyenne and try for the win.


Holly Heart, Ariel X, Wenona & Syd Blakovich
Holly Heart, Ariel X, Wenona and Syd Blakovich are some of our toughest mom wrestlers. They do not play nice. This is a mini tournament and the two losers do a 2 on 1 revenge on the winner.


Jayogen & Savannah Fox
Jayogen is taking on our impressive Rookie Cup winner, Savanna Fox in a wild match between two determined wrestlers. Insane holds with great, fast transitions with a surprise outcome.